How To Get Involved with Affiliate Marketing or Direct Sales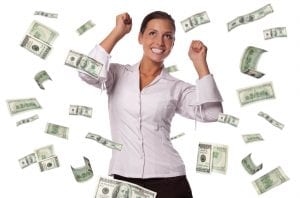 Life can busy and complicated. With increased costs in childcare, one parent must often stay at home to watch the kids while the other parent works. Or, as someone begins their adulthood, they may need additional work to supplement their income. Affiliate marketing and direct sales offer the opportunity to make a little extra money. It is what millennials like to refer to as a side hustle. With the freedom to create your own schedule and put in as much or as little effort as you would like to commit, these opportunities could help to supplement your income while accommodating a busy life.
Affiliate Marketing
Affiliate marketing is the more passive of the two opportunities. You can use your networking skills to introduce products to your friends, family, and coworkers. Many marketers use blogs to link consumers with their products. Whether you have used the product or not, you will be able to make money for each customer you refer. This is a brand new affiliate marketing program for a new technology that has been developed. Click here for more info!
Affiliate marketing does not normally require a buy-in fee. In fact, many networks such as Linkshare and Shareasale do not need a fee to sign up. These sites connect you with merchants who will pay for you to endorse a product with family and friends.
While affiliate marketing seems like very little work, it may require developing and maintaining a blog in order to become successful. In your blog, you can use hyperlinks to connect potential customers with a product as you endorse it. An effective blog requires regular optimization and updating. You can start one on WordPress for free or an upgraded blog for a small fee. Many people use Facebook, Twitter, or Instagram to market products.
Affiliate Marketing seems easy, but it can be hard work. It also requires patience. You may be waiting for people to click on the links for a while at first. You must build your network in order to become successful beyond family and friends who may tire of constant sales pitches. It can be an effective side hustle if implemented properly, but it also may not be for everyone.
Direct Sales
This opportunity may be better suited for less patient types who do not do well with the passivity of affiliate marketing. Where affiliate marketing may be more subversive in its style, direct sales force potential customers to make a quicker decision.
Direct sales companies may be more familiar to you. Compaies like Herbalife, Mary Kay, Avon, Scentsy, and Pampered Chef use direct marketing to sell their products. You engage people directly in order to sell a product. This includes one-on-one pitches and hosting parties. You are able to use your personality, enthusiasm, and charisma to sell a product.
Direct sales are more time consuming that affiliate marketing. You must get out and engage new people. Many direct salespeople use word of mouth to draw in new customers, but they must actively pursue these new clients. They ask their friends and families to spread the word to draw in new people. Most direct marketers spend 5-20 hours a week working towards their goals. The more time spent on the sale, the more money you will make.
Direct sales also require a buy-in to receive the samples you need to begin selling. This can range anywhere from $29 to upwards of $500 depending on the product. Many direct sales people are able to make that money back within their first few months. The business models of these companies also allow you take on others as part of your business. You are able to make a small percentage of the profit made by others whom you recruit to sell the product.
Direct sales work well for more outgoing people who do not like to sit back and wait for people to click on blogpost links. It enables you to get out and feel like you are working for your money. Many people who cannot do well at affiliate marketing may thrive in direct sales.
            Affiliate marketing and direct sales provide people with a way to make extra money. These opportunities enable you to take care of your kids while working or to make a little money as supplemental income. Neither one is better than the other. They fit different personalities and preferences. Figure out which one is a better fit for you, and you will be successful.