Affordable Housing Problems
On 1st Street in Santa Ana — not far from where authorities recently cleared a tent encampment along the Santa Ana River near Angel Stadium — developer Caleb Roope wants to build nearly 1,000 apartments that will be affordable for low-income seniors and families. But, despite a renewed push from the state to tackle its affordable housing crisis, Roope, chief executive of Pacific Cos., isn't sure he can break ground on the two subsidized projects.
Have you looked at new low income rent-to-own options?
Affordable Housing Problems? Contractors.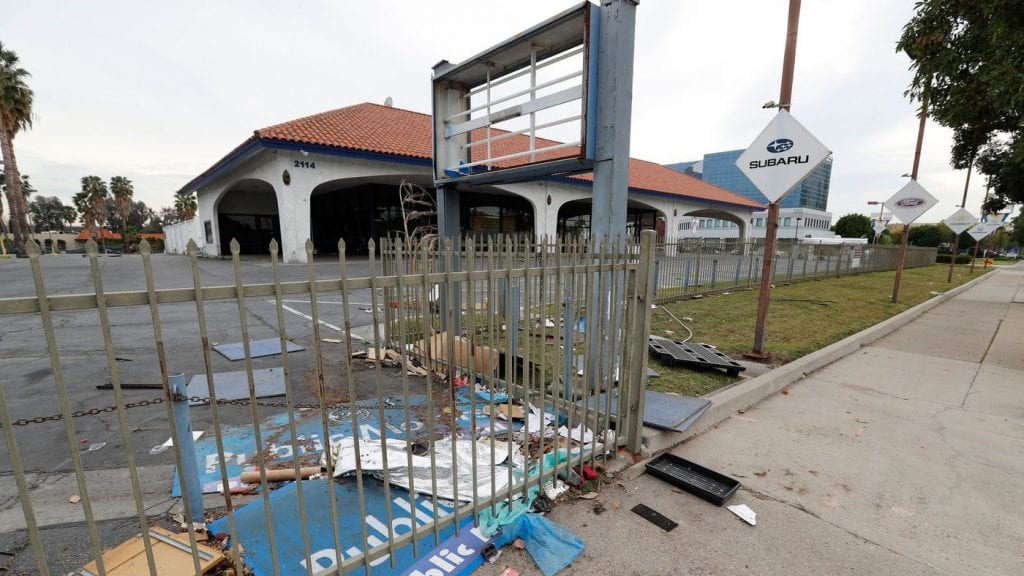 The $1.5-trillion tax cut President Trump signed into law last year slashed corporate tax rates and gave businesses more money to spend how they choose. Which is a great thing for employees, job rate, and wages, but it can hurt affordable housing builders because they are not getting special credits to build low income housing.
It indirectly cut the value of a crucial tax credit developers rely on to offer homes at rents that lower-income Americans can afford. As a result, developers such as Roope are receiving less money when they sell those credits, opening up gaping budget holes that are delaying, even killing, their projects.
"We had one fall through in Albuquerque, N.M. It was 216 units," Roope said. "We also had another 184-unit project in Phoenix that suffered a similar fate."
Roope hasn't yet lost a project in California. But in a state where land and construction costs are already high, the reduced value of the federal Low Income Housing Tax Credit is a blow.
Nearly 135,000 people are estimated to be homeless in California. Many of them lay their heads at night inside tents on the streets of San Francisco, Los Angeles and San Diego.
Even many of those who do have a home struggle. In 2016, 29% of renters, or 1.7 million households, spent more than half their gross income on housing costs, according to the latest analysis from Harvard University's Joint Center for Housing Studies.
That percentage is the highest in the country — largely the result, economists say, of decades in which developers built too few market-rate homes relative to job and population growth.
Affordable housing advocates also point to the 2011 elimination of California's redevelopment agencies — which contributed $1 billion annually to subsidized projects — as a major contributor to homelessness and the larger affordability crisis.
The state has taken some steps recently to make housing more affordable. Last year lawmakers eased some development restrictions and moved to fund more subsidized units through fees and an upcoming $4-billion bond measure on November's ballot.
In the last two years, Los Angeles County and city voters also agreed to raise their taxes to provide services and build homes for those now on the streets.
But subsidized projects usually need a variety of government funding sources. The federal tax credit is one crucial piece.
Developers dodged a bullet when the final version of the bill left intact a special bond required for many tax credit projects that had been proposed for elimination. But the new law still made the credits less valuable.
Here's how it works: Government agencies award the credits to developers, which then sell them to big banks and other investors along with an equity share in their projects. The investors pay not only for the direct credit but also for the right to deduct depreciation and certain expenses as owners.
But with a lower federal tax rate, those owners now don't benefit as much from the write-offs and thus they aren't willing to pay developers as much in order to keep rents low.
A reduction in credit value is a big hit because nearly all below-market rental properties use the program, which pays for about 20% to 70% of development costs, said Peter Lawrence, a director at Novogradac & Co., a national accounting and consulting firm.
To make up the difference, developers must scale back their projects, find savings elsewhere or ask for more funds from other government sources, likely reducing the number of units the new local investments can create.
In all, Novogradac estimates 235,000 fewer affordable homes will be built nationwide over the next 10 years because of the new tax law. Matt Schwartz of the California Housing Partnership pegged the loss for California at as many as 75,000 units.
"There is no way you are going to get any serious dent in the affordable rental housing challenges in the state without the low-income housing tax credit," Lawrence said.
For many affordable housing developers, budget shortfalls started right after the 2016 election.
That's when investors started paying less. They assumed soon-to-be-President Trump would sign into law corporate tax cuts approved by a Republican Congress.
Mark Stivers, executive director of the California Tax Credit Allocation Committee, said the average price for a tax credit in 2017 dropped 11% from a year earlier.
Compared with 2016, nearly 11,000 fewer low-income units were financed through the federal credit last year, according to a California Housing Partnership analysis of state data.
Experts such as Stivers predict values will drop again this year, because for much of 2017 investors expected a 25% corporate tax rate, rather than the 21% level that became law.
"California and L.A. have come together to say we want to do something about this," said Alan Greenlee, executive director of the Southern California Assn. of Non-Profit Housing. "Just as that happens, the federal government comes and pulls the rug out from under us."
The tax credit program has typically enjoyed bipartisan support. And two senators, Maria Cantwell (D-Wash.) and Orrin G. Hatch (R-Utah), introduced a bill last March that would expand the federal program, with the hope of boosting housing production beyond any deficit created from tax cuts.
Cantwell, in an interview, acknowledged it's been an "uphill battle" to get the bill passed so far. In part that's because it's a challenge to convince more of her colleagues that housing affordability is a national crisis "we can do something about."
"We have to step up," she said.
Cantwell's office said she and Hatch were working to attach the expansion to any bill moving through the Senate.
Lawrence, of the affordable housing consulting group, said it is "quite possible" that such a bill would be a government-funding bill Congress must pass before March 23 to avoid another shutdown.
In the meantime, Roope of Pacific Cos. and his development partner AMG and Associates are trying to figure out where they can find the funds to fill a $15-million budget gap for their senior and family developments along 1st Street.
"There are no guarantees we can move forward," Roope said. "We are working our tail off to try and make sure these projects are feasible, and we are going to need all the help we can get."