Car Shopping and Ways To Pay for It
A franchised new car dealership is a reliable, if not the only, source for anyone who wants to buy a new car.  But to those who prefer
buying used or previously owned cars
, there are plenty of options and sources one could choose from to be able to make that vehicle purchase the perfect one.
Easiest Qualification for Local Car Loans – 98% of all credit types accepted!!!
The following are some of the readily as well as easily available resources to consider when buying a used car.
The Used Car Superstore | Car Shopping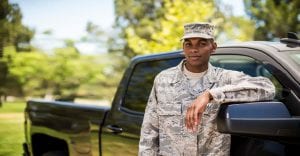 Imagine it as the Wal-Mart of used cars.  There have been numerous used car superstores that have mushroomed over the last five years. These superstores usually have a large inventory of used cars, and can number anywhere from 400 to 500 vehicles.  The cars found in these stores more often than not are late models.
The vehicles found in these stores come from auctions that cater specially to car dealers. The good thing about buying from these used car superstores is that the warranty they provide are often equivalent to the warranty coverage provided by dealers who sell new cars.   However, it is still best to compare while car shopping.
New Car Dealer
The logic here is that since new car buyers usually trade in their old cars when they buy a new one, the collection that new car dealerships have are almost always extensive.  So used car buyers have a wider range of vehicles to choose from.  Also, new car dealerships provide better reconditioning to the used cars traded to them.  They are also a more reliable source of used cars because their business is more established compared to other used car dealers. Be aware though that sometimes it would take a lot of negotiation on the price of the vehicle to be purchased.  They may also attempt to make you buy more car than what you would actually need when car shopping at a new dealership.
Used Car Dealers
There are usually hundreds of used car dealerships in every state.  Sometimes, they are small operations that contain not more than fifteen cars in a lot.
Established used car dealers, can have as many as 100 cars or more on their lot.  The great thing about buying from used car dealers is that the prices they offer are a lot less than new car dealerships.  Also, it is fairly easier to negotiate with them.  Not so good news though, the quality of these cars are usually less than the new ones of course.  There also may be a smaller selection of makes and models.
Private Owners
The good thing about buying from private owners is that the prices that they offer are usually reasonable compared to dealers because this is in accordance with book values.  You also get the opportunity to actually speak with the owner of the vehicle and witness for yourself how the car was or was not, cared for.  A potential disadvantage of this scenario, however, is that it could be a bit inconvenient driving to the private owner's place especially if you are considering looking at eight different cars.  Basically that would be eight different places, time and appointments.
Beware though private owners who have a stable of used cars to sell may actually be a dealer.  Do not be afraid to ask if you could possibly see the title and registration.  Start to get suspicious if you see it is only a few days old.
Car Auctions
The last decade has seen the development of public auctions for vehicles.  Originally, auctions like these were reserved primarily for licensed car dealers.  Now, even individuals have the opportunity to bid aggressively for used cars.  The quality of these cars put up for auction, as well as the selections of vehicles, actually vary from one auction to another.  There are those auctions that specialize in late model vehicles while there are others which dedicate themselves to cheaper and less expensive vehicles.  The good thing about buying used cars from auctions is that you can conveniently compare prices and cars because they are shown side by side with each other.
Also, the prices that they offer are most likely lower than dealerships.  However, there is not much chance for you to thoroughly inspect the vehicle being auctioned off.  And since you are buying from an auction, it is therefore understood that all sales are final. Any car purchased is automatically yours.  Plus, the bidding frenzy could take a hold of anyone and there is a great possibility that you could pay way more than what a vehicle actually costs.
Tips about Financing when Car Shopping
Before purchasing your dream car whether new or used, try to assess if the budget can really afford it.
Questions like:
How will it be paid?
Who will be helping to pay for it?
What is the price limit of the car to be bought?
How long will it take to pay off the car?
These should be considered even while planning to buy the car. The trend nowadays is that people buy the cars by cashing out the down payment, and the balance will be paid by installment. Others are just lucky enough to have saved the right amount of money that they are able to cash out the total cost of the car, which, by the way, seldom happens anymore.  Never set aside the possibility of paying thousands of dollars when buying from a dealer or a specific car company, where in the end, they charge you more for the interest which takes years to pay off.
Once you have found a way to finance the car you have your eye on, then it's time to start shopping around.  There are credit unions and even local banks that are willing to loan the needed amount to purchase the car with an Annual Percentage Rate of only 1.9 per cent.  However, this may turn out to be a catch, since this will only be happening on the first year.  Without prior notice, these interest rates can increase which is a total inconvenience for those with just a fixed income every year.
It is a big plus if a buyer is a member of a credit union.  Being a member could save you the trouble of spending a whole day in a lender's office because the processing of the loan could only take just a few minutes after filling out the necessary papers for the request.  In a credit union, fifteen to twenty minutes is all that is needed to do the application. They could even loan up to $25,000.00 within just an hour after signing the papers.
It can save you quite a bit of money by researching prior to making that loan for a car.  Car dealers are really digging out most of the pennies in a buyer's pocket by issuing interest that is sometimes unreasonable.  There are two things to consider when thinking of financing a new car:
First, what's the price you are willing to be spend?  More often than not, asking yourself the question: How much of the car price do you intend to buy instead?  Only do so if you know you can afford the car of your choice.  Consider regular monthly expenditures.  The monthly payment for the new car should not get in the way of paying the fixed expenses.  If in case it does, by merely doing the math, then just consider an older car or one that may not be quite as "upscale."  Just make sure that all is checked and examined to avoid hassle in the future.
Second, is it really important to change cars every two to four years?  Consider cars offered on a lease, if so.  Other dealers and car companies offer the leasing of a car for that amount of time, which you can return but no money will be refunded.  However, there is an allotted amount of distance or mileage that should be covered during those years of lease, but this is negotiable.  On the other hand, if a buyer is not interested in changing cars, it's best not to opt for the cars for lease.
It is safest to get a loan from a credit union or a financial institution instead of a local car salesman; they will definitely try to squeeze your bottom dollar.  Get information from someone you can trust and is expert about financing a car, for they will be able to give you tips to benefit your own interests.  Financing either a new or a second hand car is a lot of sweat, but the determination to get the best car at the best price can be considered a success.
This should be a win, win situation for anyone.  After all it's your money that is at stake here.  Do your research and it can be a beneficial decision on your part.
Easiest Qualification for Local Car Loans – 98% of all credit types accepted!!!
Look for low cost auto insurance!