How Do I Get FHA Refunds?
Although FHA refunds are for people who have FHA-insured mortgage loans, not everyone is entitled to a refund. Various factors are considered to determine who can receive a refund. FHA refunds are available for those who finance their homes within three years. In other words, not more than three years should pass since the loan period started. Loans closing after the three-year period are automatically disqualified from receiving a refund.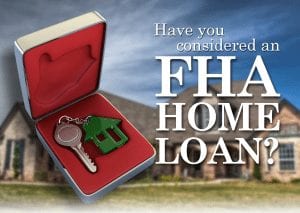 First of all, people pay mortgage premiums when they get FHA loans, which are called upfront mortgage insurance premiums. Such a premium is usually written in abbreviation as MIP/UFMIP. The premiums are generally refunded when the borrowers refinance other FHA loans because it enables the owners to receive discounts when they refinance their loans. This means, that borrowers must refinance other FHA loans to qualify for MIP and FHA refunds. There are also a few other determining factors in getting FHA refunds.
Determining Factors for FHA Refunds
FHA loan recipents must consistently repay their loans on time because missing some payments disqualifies them from receiving the FHA refunds. Entering a foreclosure also makes a borrower ineligible for FHA refunds. Any borrower  defaulting on their mortgage payments are automatically disqualified from receiving FHA refunds.
Lenders apply FHA refunds to upfront insurance premiums that borrowers pay on their new loans. When the closing dates of the original loan is reached, the amounts of refunds that borrowers are eligible  reduce every month by two percentage points. The borrowers can receive FHA refunds within a period of six years from the date of the original loan.
Other Factors That May Affect Your FHA Refunds
Another factor that determines whether borrowers can receive FHA refunds is when they get lower upfront mortgage insurance premiums when they refinance into FHA streamlined loans. FHA refunds act as methods of discounting new loans, but borrowers who get lower upfront mortgage premiums are already guaranteed discounts. However, the borrowers can qualify for FHA refunds once the mandatory 7-month period expires after receiving FHA streamlined loans.
FHA streamlined loans that were refinanced prior to June 1, 2009 qualify for reduced MIPs of 0.01%. In such cases, borrowers do not receive FHA refunds because the refunds would be more than the cost of their upfront mortgage premiums. Considering that the average upfront mortgage insurance percentage is about 1.70%, the situation has its benefits. Borrowers can save more money than they would receive from their FHA refunds.
Qualifications for FHA Refunds
FHA Loan borrowers qualify for FHA streamlined loans after they make six payments on their current loans or after 210 days from the closing date of their respective loans. Also, all borrowers who purchase homes within three years can check whether rates have dropped since they took their original loans. In such a situation, refinancing with FHA loans can help them get refunds and better rates on refinancing loans.
Insurance contracts do not change when people sell their homes by assumption. Buyers making such purchases do not receive any refunds. The owners are eligible for refunds when the insurance contracts are terminated. However, that does not necessarily mean that they will get cash refunds. Borrowers whose loans were opened within the past five years are eligible for cash refunds, and the FHA refunds are availed for all loans opened after 2004.
It is easy for borrowers to check whether they are eligible for refunds: they just need to check the list maintained by the Department of Housing and Urban Development. HUD has an easier time processing the requests of borrowers providing their FHA case numbers. Hence, speeding up the process.
Third Party Agents for FHA Refunds
In addition, the department has hired a firm that is concerned with contacting homeowners. There are tracers who check whether borrowers are entitled to FHA refunds, and the borrowers are required to pay for their services. However, these are not employees of the Department of Housing and Urban Development but third-party agents. HUD employees do not charge any fees.
These third-parties are legally allowed to provide the services, but paying a fee to check eligibility for FHA refunds is not really necessary. HUD sends checks within a few days. Those who do not receive checks within 45 days of paying their loans should check with their mortgage providers.
In conclusion, borrowers need to keenly observe all the details discussed before claiming FHA refunds the same as they would with any loan agreement or legal document.