Government Assistance for Unemployment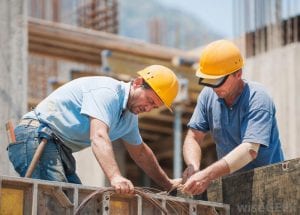 Sometimes, life does not go as smoothly as planned. Fluctuations in the economy lead to periodic lay-offs. Sometimes, a company fails and workers find themselves out of work. Often, an employee and employer simply part ways after a disagreement. Fortunately, the government can help during these difficult times. Here are a few resources to assist during the turbulence on unemployment:
Unemployment Insurance Benefits
The requirements for monetary assistance vary from state to state. Some states may require a consistent work history or require that applicants demonstrate that they are partaking in an active job search. The only universal rule is that the applicant has become unemployed by no fault of their own. Unemployment benefits usually last 13 weeks and are intended to help Americans get by until they can find new work.
Unemployed persons must apply through their local state office for benefits. Benefits are paid through the state agency, so these agencies determine eligibility. The Department of Labor provides a website that will help link to local offices.
https://www.careeronestop.org/localhelp/unemploymentbenefits/unemployment-benefits.aspx
Unemployment Insurance Extended Benefits
The Department of Labor offers 13 weeks of extended benefits to workers who have exhausted their benefits during periods of high unemployment. This alleviates the pressure on states when unemployment is at an unusually high rate. Some states may even offer an additional seven weeks of benefits during periods of extremely high unemployment.
The amount of benefits paid out each week will be the same amount as during the initial period. This number of eligible weeks may be less than seven depending on the situation. In order to apply, unemployed workers should contact their state unemployment office.
Education Benefits
The government provides benefits to the unemployed so that they may seek education in order to find work. Many Federal grant and scholarship programs give money based on financial needs. These programs permit unemployed people to find a way to improved their financial situation through education. These grants and scholarships may be awarded for higher education at universities and colleges or for trade schools. The Department of Labor has established a website to help unemployed workers determine what benefits they might be eligible for.
http://federalstudentaid.ed.gov/opportunity/index.html
Self-Employment Assistance (SEA)
Some states have enacted a voluntary program to assist unemployed workers to find early re-employment. In Delaware, Mississippi, New York, New Hampshire, and Oregon, state agencies help unemployed people by helping them to start their own businesses and become self-employed. Instead of benefits being paid to those seeking work, these people are paid as they work full-time to get their businesses off the ground.
Individuals eligible for this program must be eligible for regular unemployment benefits. They must also be identified as someone likely to exhaust their benefits without finding employment. Those engaging full-time in self-employment activities such as entrepreneurial or business management training may also be eligible. As with other programs, individuals should contact their state unemployment agency to determine eligibility.
USAJobs.com
The government provides a website similar to other job search engines in order to find potential employment through the government. USAJobs displays many government careers that other job search engines may miss. Interested job-seekers may create a profile and browse through the hundreds of government careers available through the website. The link is below.
Unemployment Benefits and Taxes
Unemployment insurance benefits are not exempt from taxation. Any monetary assistance received through unemployment programs must be reported as part of gross income. Worker's compensation and unemployment funds provided by a company or private fund do not qualify and unemployment benefits and must be recorded differently. The IRS provides an explanation at the following link:
https://www.irs.gov/taxtopics/tc418.html
The government provides benefits to assist unemployed workers in getting on their feet and back to work. In order to successfully navigate the world of unemployment, Americans must work hard to find the best job or career for them. Attention must be paid to résumés, interviews, and all portions of the application process. These benefits are designed to make the process a little easier so that unemployed workers may breathe a little easier as they look for work.