Is your home desperate for repairs? Are you at your financial limits, broke…flat broke? Have you ever wondered how it would feel to have the government help you be able to afford these critical repairs? Help is possible through
new home improvement grants
offered through the United States government, and local state governments.
Getting Home Improvement Grants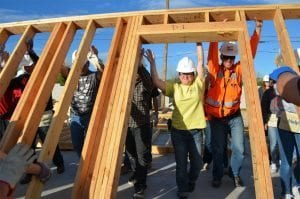 Various federal and state housing organizations offer different home improvement and repair grant programs. The purpose of these grants is to help people who are going through financial difficulties make necessary home repairs, that if not corrected, would cause even further financial strain. A leaky roof cannot be put on hold, and a grant could help you afford to fix it now and prevent costly water damage later. Groups like HUD and the State Housing group, in addition to others, offer programs that strive to make homes safer, as well as more environmentally friendly. They also can provide funding for emergency home expenses. So how do you find out if you qualify for a home improvement grant? There a few ways to find home improvement grants in your area. The best places to start include your local house development office, state housing group, or any other real state non-profit organization. These groups are your best resource, and can let you know whether or not your situation falls under existing grant program policies. They can tell you what you need to apply, required income levels, and they can even give you possible claim amounts if your project does get approved.
What do Home Improvement Grants Pay?
Home improvement grants can cover many different types of projects. They can help homeowners make handicap modifications to their home, or help homeowners afford the necessary updates to bring their home up to current building codes. These types of grants can help to improve roofing, windows, walls, and doors. They help pay for the repair of broken sewer lines and water systems. In order to make housing more affordable and combat homelessness, local housing development agencies may also offer grants for people who wish to enter the low-income housing market. These types of grants can be used to make any of the repairs listed above, and they also allow the grantee access to subsidized loan rates, which gives them interest rates on loans that are far lower than the rates they would be offered from a regular financial institution. Each state has its own guidelines regarding how to proceed safely with your project once your grant is approved, so be sure to check local guidelines before you begin construction. There are many different types of grant programs available, and you may qualify.
You, too, can get financial assistance with your housing project.
Habitat for Humanity to the Rescue
In addition to grants, there are other ways to get assistance with your critical home repair needs. Habitat for Humanity is a non-profit organization that helps build reasonable housing for people who need it, and they've helped millions of people all over the world. Habitat for Humanity also does serious home repairs for low-income households. To find help near you, search for Habitat for Humanity locations in your area and contact them directly to find out what programs they currently offer that may be of assistance to you and your household.
As a homeowner, making ends meet is never easy, but through these grants offered by the US government and other local agencies, it can be possible. Find out what home improvement grants you qualify for, and get the help you need today.