A Home Warranty Will Save You Money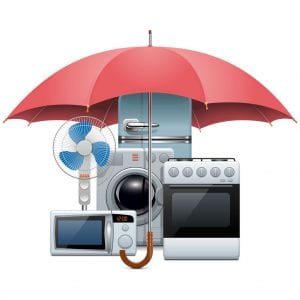 Owning a home can be expensive. Appliances break down, and air conditioners tend to quit working in the middle of the summer. In fact, most home have a major mechanical breakdown twice each year. Usually, these breakdowns occur at the most inopportune times. They happen when budgets are at their tightest. Usually, home insurance will not cover this. Fortunately, home warranties offer a solution. They enable homeowners to quickly repair the breakdown of many home components that are not covered under home insurance. Here are how home warranties can help you.
Options for Low Cost Home Warranties
What Is A Home Warranty?
A home warranty is a service contract that connects homeowners with repair and service companies. It fills in to reduce costs on repairs not covered in home insurance. While home insurance will cover repairs to the house after natural disasters or other incidents, it does not usually cover smaller home components like dishwashers or refrigerators. Home warranties offer connections to repair companies for these components at a reduced price.
How Does It Work?
When an appliance or other component such as an air conditioner breaks down, you either call or go online to report it. The home warranty provider will make an appointment with a contractor to fix the component within twenty-four hours. They choose from a list pre-approved companies in your geographical region. If they cannot find someone immediately, they will arrange for an approved repair company to stop by and fix the component. They pre-select these companies to ensure quality service.
How Does The Contract Work?
You are eligible to sign a contract immediately after purchasing a home. They usually last for one year with the option to renew year-to-year. You pay a monthly fee, usually around $30, and are covered throughout the year.
What Is Covered?
A home warranty will cover most major components within the home. This includes HVAC systems, water heaters, plumbing, and electrical. It also covers most major appliances such as washers, dryers, refrigerators, dishwashers, and stoves. Most companies cover normal wear and tear, but other incidents may not be protected. You can't smash the refrigerator with a hammer and expect a cheap replacement.
Is It Really Worth It?
Home Warranties cost $30 per month on average. Repair for components such as air conditioners, plumbing, and electrical could run into the thousands of dollars. The financial benefits alone make it worth it. But the psychological benefits of knowing that you have a warranty adds to the overall benefit. You do not need to worry about paying as much when the air conditioner goes out in the summer or if the washer breaks down when the kids have no clothes. They will be back up and running within 24 hours without a huge financial burden added to your stress. Also, home warranties help in selling your home if you ever need to. They demonstrate that the home was taken care of and that the appliances and major components should be in working order.
Home warranties may seem extra if you have home insurance, but they cover most of the gaps that home insurance does not. You will feel safer and more secure when you know that mechanical breakdown will not break you. They will be a minor inconvenience taken care of almost immediately at a low cost. Find which company works best for you, and eliminate the threat posed to your financial and emotional instability by appliance break downs.