How The New Budget will Impact SNAP
 The Supplemental Nutrition Assistance Program (SNAP) assists lower-income families to purchase food in order to prevent hunger. The program also provides economic benefits to communities. The proposed budget for 2018 cuts funding to the SNAP program. Though it will be debated and likely changed as it passes through the house, this budget represents the fiscal priorities of the Trump Administration. Here is how the proposed budget may affect you in its current form.
Who Currently Qualifies?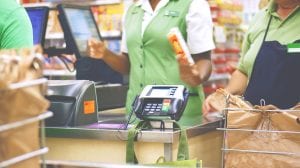 Currently, households with less than $2,250 in countable resources, such as a bank account, and households with a disabled person or person over age 60 and less than $3,250 in countable resources qualify for SNAP. These standard may change from state to state, depending on eligibility for Temporary Assistance for Needy
Families (TANF) requirements. Monthly income requirements and size of household requirements help to assess qualification as well. For example, a family of four with a monthly income of less than $2,633 will likely qualify. Essentially, families who earn up to 130% of the poverty level should qualify for SNAP.
Deductions for earned income, dependent care, child support, and other necessary expenses are also calculated into the amount of benefits received. Employment considerations are taken into consideration. A beneficiary must work, be looking for work, and not voluntarily quit a job in order to receive benefits. Special rules exist for the elderly and disabled. To check your eligibility, speak to the Food and Nutrition Services, SNAP, or local support facility nearest you. Also, more information may be found on the official website, here. https://www.fns.usda.gov/snap/supplemental-nutrition-assistance-program-snap
Overall, 42 million Americans currently participate in the program. Most SNAP beneficiaries stay on the program for an average of six months as their income fluctuates based on the job market and the economy. In fact, 75% of participants currently work full-time. Many SNAP participants qualify as elderly or disabled, unable to find proper employment to supplement their nutritional needs.
Funding Changes
The proposed 2018 budget relies on the belief that fewer Americans will qualify for SNAP next year. The reduced funding will continue year to year as fewer people qualify. The ten-year outlook for the budget plan shows that federal funding will be reduced by $190 billion over the next ten years, or a 25% decrease. The budget proposes that individual states increase their funding to make up for the federal government's decrease.
How This Affects Participants
With a decrease in funding, less Americans will qualify. The USDA will look to tighten down on the eligibility requirements. The reduced budget is designed to push unemployed beneficiaries who are able to work in the direction of finding employment. Households with working members and income levels that cannot support the nutritional needs of its members likely will not be affected.
The proposed budget seeks to reduce the number of able-bodied, unemployed, single participants. These beneficiaries require a waiver to stay in the program longer than three months, but the rules were relaxed during the recent recession in order to grant them more time to find work. Some states have already tightened down on this restriction.
In addition, the changing eligibility requirements likely will ensure that unemployed participants find work or face a reduction or elimination of their benefits. The White House Budget Director, Mick Mulvaney, designed the cuts to propel more Americans into employment. If you are an unemployed participant of the program, you may be adversely affected by the cuts to SNAP once a final version of the budget is passed.
The proposed budget will see many changes over the next few months as Congress battles over a final version. The White House plan serves as a blueprint for Congress to follow in keeping with the direction of policy. It is imperative to understand how the proposed budget may affect you so that you may prepare for any loss of benefits. The current budget plan looks to cut funding for welfare programs in an effort to reform them by $1.7 trillion over the next decade, so be sure to look at the potential impact of these cuts on other programs as well.