How to Save Money on Your Kids Dental Bills
Your family budget might not extend as far as it used to. Still, you want your children to have healthy teeth and inexpensive kids dental bills. Learn how to save money on your kids dental. 
Like Clean Teeth? Try the Dollar Brush!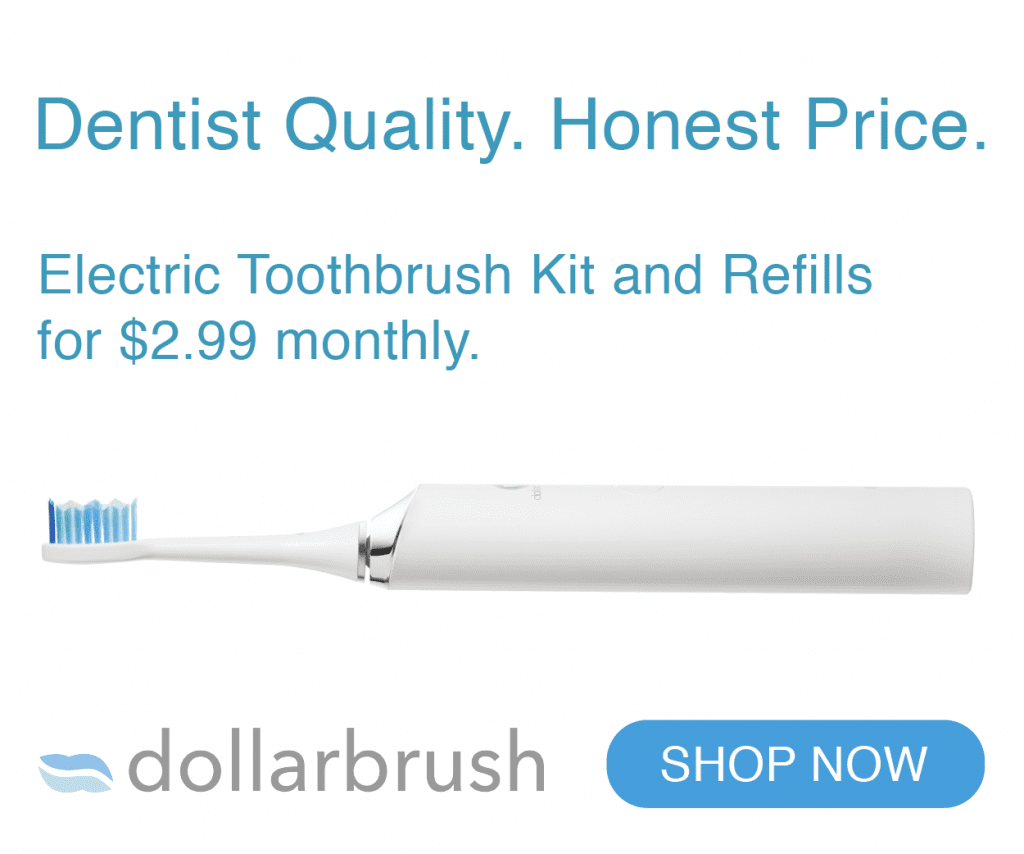 Preventative Kids Dental Care
Preventative kids dental work can provide your children with strong, healthy teeth for their entire life. Scientists believe that poor kids dental health could lead to an increased risk of heart disease. Unfortunately, if your elementary school-aged children need teeth pulled, crowns, braces or retainers, the kids dental bill can add up quickly. Some parents might think of taking out a dental loan.
Every child should have good, healthy teeth – even the children of low-income parents. So, how can all parents afford kids dental? Here are some wise ways to save money on your children's dentist bills.
Shop Around
Sometimes it can be challenging to get a dental second opinion, but it could save you money. There might be a procedure that is cheaper, but still useful. When you shop around and compare dentists, you might be able to find lower prices.
Do your research. The Internet allows you to compare different kids dental services from the convenience of your home. Find the right dentist, whose services fit your budget.
Health Savings Accounts Benefits
Parents might want to take advantage of the tax advantages provided by medical savings accounts. Specifically, the flexible spending account (FSA) and health savings account (HSA) allows parents to deposit funds that are not subject to federal income tax.
What are the benefits of the HSA over the FSA? The HSA funds roll over each year. This allows parents to have an increasing balance, which can be used to pay kids dental bills.
How many Americans own HSAs? According to a 2007 America's Health Insurance Plans (AHIP) survey of health insurers, 4.5 million Americans were covered by HSA-qualified health care plans. There were approximately 3.4 million covered through employer-sponsored plans and 1.1 million through individual plans.
Kids Dental Discount Plan
Ask your dentist if he has a discount plan. There are many types of dental procedures that can accomplish the same thing. For example, there might be a range of different kinds of braces.
You might be able to save money on kids dental care with a robust discount plan. Some discount plans have a range from 10% to 60% off the regular cost. Cheaper dental procedures might require a longer time to get the same results; but, the savings might be well worth it. You can also see if your dentist will provide you with a cash discount. It wouldn't hurt to ask.
Employer Kids Dental Plans
When you compare the benefit's packages of prospective employers, you should include dental plans. According to orthodontic specialists in Calgary, your children might need extensive dental and orthodontic work done as early as seven years old. It's a lot cheaper to fix something early than to have to pay more in the future when it's a bigger problem. Your employer dental insurance plan can go a long way in helping you pay these bills. When you have decent employer dental insurance, you can save money by going to dentists who are within their provider network.
Dental Schools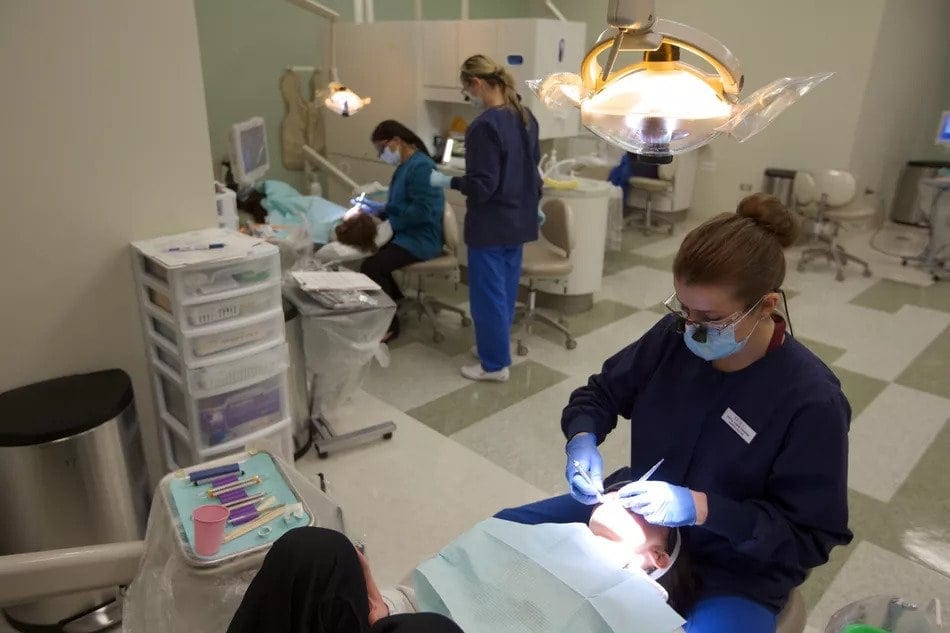 Courtesy of The Balance Everyday
Another way to lower your kids dental is to go to dental schools. These include students who hope to eventually become dentists. Of course, they are not officially dentists, so they cannot charge the same prices.
Still, this is an option. You will still receive quality dental care, but it might not be the upper tier quality level that the premier dentists would provide. You can get some dental work completed, at least.
Low-Cost Sliding Scale
You can also check with your state's dental association for clinics offering a sliding pay scale. These sliding pay scales are based on your income. This allows low-income parents to pay for similar dental procedures as other parents do.
Nowadays, kids dental bills can be so high that a combination of these options might serve you best. You should start out by finding a low-cost dental clinic with prices that fit your budget. And, having dental insurance through your employer can be very useful.
When you are comparing job offers, think of your family dental expenses. You might need to settle for a lower salary, but the advantages of having an employer-based dental plan can make up for the salary difference in the long run.
Nowadays, it can be difficult to save enough money for high dental bills. But, keeping your child's teeth clean, strong and healthy can have significant lifelong benefits. Save money by following these tips and give your family members the gift of strong, healthy teeth.
If you're looking for more financial help, make sure to check out our financial aid section. We know that things can be hard, but they're a lot easier with help.