Legal Ways to Make Money Fast
There are several ways you can earn money fast, both offline and online. While it may seem lucrative to try out some way that is not quite legal, but guarantees you that you'll earn the money quickly, nobody wants to spend time in prison, which is the exact reason why people are looking for legal ways to earn money fast. While there are proven ways how to earn money quickly offline, with the constant evolving of the internet and the World Wide Web, it just seems easier to employ at least some of the perks and benefits you get from using online tools and communication channels.
The first rule of making money fast is an adage: if it sounds too good to be true, it's not true. We should all know this, but scams still proliferate, and millions of people who think they are going to make money fast end up losing their shirts every year. Consumer Reports notes that phone scams alone cost Americans $7.4 billion dollars between 2014 and 2015.[1] Again, that's just phone scams, the most obvious and recognizable type of fraud. Still, one in ten adults was a victim, a stark reminder of the need to be skeptical and think twice, or three times. If it sounds like it's a dream, it probably is. Nevertheless, millions of people fall for them each year.
Click Here to See A List of Some Legitimate Online Business Opportunities.
Click Here to Earn $35-$47/hour with Training!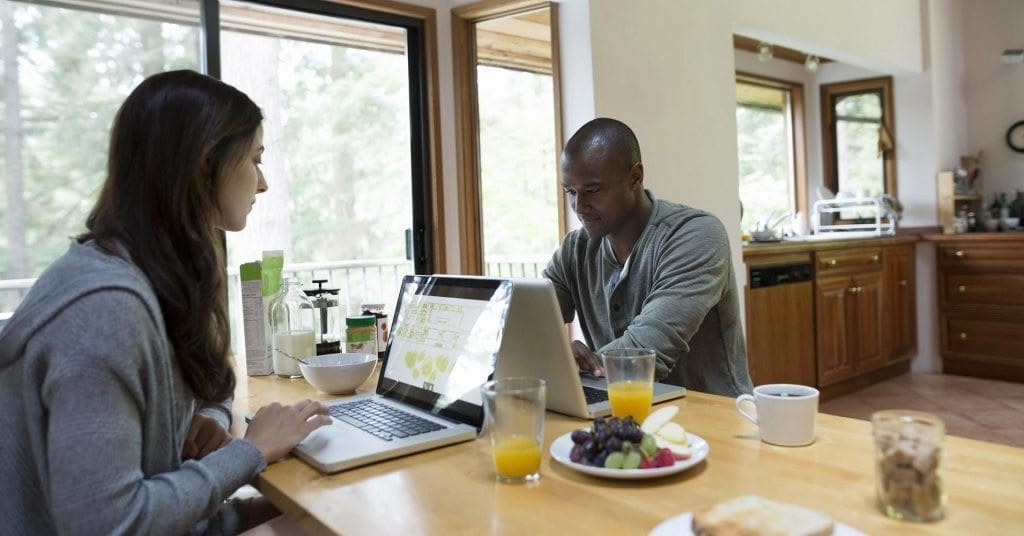 Option 1: Sell Something You Own
Most Americans have more stuff than they're using, and some of that stuff may be worth money. We're not talking just standard yard or garage sale here. While there are certainly ways you can make money from this time-honored suburban tradition, modern technology offers up better ways to turn unused items into cash.
✔️ Use eBay to sell used goods. Ebay has been going strong as an online platform for selling goods since 1995. The best part of eBay? The auction. You can use the platform to sell anything from that old hand-me-down Christmas sweater to old videos games you didn't know you had. Nostalgia is particularly in fashion these days, so if it's old and in good condition, you'll likely find a buyer.
✔️ Use an app designed for reselling specific items. There are applications designed for specific types of reselling, including clothing resale apps like Poshmark, Tradesy, Threadflip, or Vinted. You also have more generic options, such as OfferUp and Gone. There are also several savings apps that can give ideas or provide coupons to help save you some money when you need to save every dollar. These apps and tools include Grab Points App, Spent Money App, and The Free Sample Guide (gives you name brand samples for free)
✔️ Use Craigslist (with discretion). Craigslist can be a seedy place that's especially rife with fraud, but there are good resellers on Craigslist, and you can be one of them. You'll want to make sure you're on the lookout for Craigslist buyer scams, however, which do occur with some frequency.
Option 2: Share Your Home with AirBnB
AirBnB is a dream for anyone who keeps a clean home and has some extra room. If that's you (or if it can be you), consider turning your spare room into a guest room with AirBnB. Almost anyone can be an AirBnB host, and you never know how valuable your spare room might be. You can list your rooms at any price, although chances are you might have some neighbors already listing their rooms, so it's best to see what the going rate is in your area. You could earn several hundred extra dollars each month, or more, depending on where you live.
AirBnB also includes the option to earn money while sharing your passions. Although not as widely advertised, Airbnb also has a platform for sharing "experiences". Are you a master chef? An expert climber? A mountain biker who knows no limits? You can share those experiences (for a fee, or course) with others. Combine that with your AirBnB room service, and you have yourself a full-course meal of repurposed living space, room for personal passions, and added income on top of it all.
Option 3: Drive for Uber
For those who live in somewhat suburban and urban areas, Uber is one of the best ways to earn a little spare cash on the side these days. You can start driving for Uber in just about a week in most cases and start earning almost immediately. Uber drivers can earn anywhere between $8.00/hour to $20/hr on average, with your location, time of day and day of the week having the largest impact on how much you might earn. If you happen to have a car that fits the desired profile, you may even get a gig driving for the more upscale Uber X, which typically pays even higher rates for drivers. It's a good way to put some extra cash in your pocket if you have spare time, a decent ride and a good driving record.
Option 4: Sell Your Skills
If you have a full-time job, you've probably developed quite a few skills that your employer currently enjoys. If you've trained in anything that you can do with a computer, you could be putting those skills to use right now to earn a bit of extra cash. Websites like UpWork, Toptal, and PeoplePerHour post millions of jobs from companies and individuals that need all kinds of work done, from online tutoring to editing to creating and managing spreadsheets. You can earn a few dollars on a quick job, or develop clients for long-term earnings, or both. Many studies show the "gig economy" (which includes Uber and Airbnb) is one of the fastest-growing sectors of the U.S. economy, and one where your potential for extra cash based on your talents is almost guaranteed if you're willing to put in the effort.
Keep it Real
There's no real "get rich quick" scheme out there that will hand big gains immediately and without effort. If there were, we'd all be rich. However, don't think of "fast" as another way of saying "today." Getting extra money the legal way is always going to require a bit of planning, preparation, time, and effort. The investment does pay off, though, and the thing that delays the process the most is not getting started. Think about it, make a plan, put the plan into action, and enjoy your earnings! Here is a list of some legitimate online business opportunities. Click here to see the updated list.
Sell more things you own, but don't really need
It's safe to say that the majority of us have a hoarding habit to some extent, even though most of us won't admit that. If you find yourself having a closet full of clothes that you didn't wear in the last few years, it might be a good idea to sell them. While this can be done on flea markets or yard sales, it would be a good idea to use the internet for this purpose, as well. You can quickly setup a number of online accounts on eBay and similar websites, not to mention classifieds(try classifieds for chrome), such as craigslist. That being said, this method is not viable for clothes only, if you have old DVDs, games, outdated computers and similar, it might be a good idea to try and sell them online.
Speaking of electronics, if you don't manage to sell them either online or offline, it sure is a good idea to recycle them. Some recycling companies will pay you for the items you are recycling, and even if they don't do so, you'll be helping the environment by doing that, which is something that shouldn't be taken lightly.
Make money off yourself
Now, there's a number of proven ways you can make money off of yourself, both legal and illegal. Staying true to form and on the legal path, you can donate blood, plasma or sperm and make a significant amount of money in doing so. While this notion certainly doesn't sound quite appealing, if you find yourself in a tight spot, it just might be what you need to get you started and enable you to move forward onto the next level of making money. However, in order to make money this way, you will have to be healthy and possibly have some other perks, too.
Traditional Jobs vs. The New Rich
Everybody knows that you have to work to make money, but it's not always easy to find work. Many people are shying away if they consider that some type of work is not for them and, while it is totally fine if you don't want to do some jobs, you should keep in mind that you shouldn't be ashamed of any legal, honest job. What that means for you is that you shouldn't be afraid of doing a day of labor, if needed, as well as considering working online. There are many platforms that pay people for doing some simple work online, from filling surveys to miscellaneous admin support work. List of Online Business Opportunities.
You should take the time to consider what skills and talents you possess and then make the most out of them. If you have some art talents, you might want to consider street performance as a quick, and at the same time, fun way to earn some extra income. However, you should be aware of the local laws regarding street performance, as they differ not just from country to country, but from city to city, too. If you are good at crafts, you might want to consider setting up a small online shop, which can be done through Facebook or a number of different websites that help artistic people make money off their art.
While some of these ways may not sound like they will get you money fast, you should give them a go, as you never know until you try – it just might be the thing you were searching for this whole time. Online Business Listings.
1. "Americans Losing More Money to Phone Scams" . ConsumerReports.org