Summer and hot temperatures are here and that can mean a significant increase in your air conditioning and overall electricity costs. With kids out of school, families will be spending more time inside meaning that keeping a safe and healthy home is a necessity. Rising costs often put a strain on the family budget, causing worry and stress for many families. If this is true for you this year, consider learning more about LIHEAP. LIHEAP, or your states equivalent program, has helped many lower income families stay warm in the winter and cool in the summer without losing sleep over the expensive utility bills.
LIHEAP or The Low Income Home Energy Assistance Program is designed to assist low-income households with their heating and cooling energy costs. The program also has additional services like home weatherization. The goal of LIHEAP is to help low income families manage and meet their immediate home heating needs.
What You Need to Know Before You Apply
Eligibility for LIHEAP is based on factors such as income and household size. Your annual household income must be at or below the following amounts: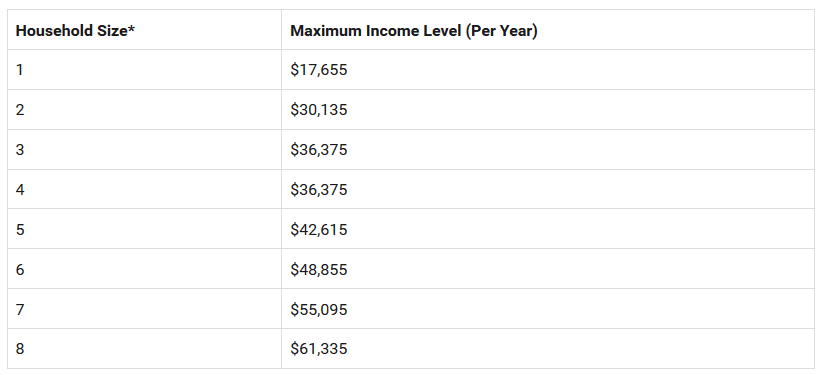 Families who are interested in LIHEAP and already participate in programs such as Supplemental Nutrition Assistance Program (SNAP), Supplemental Security Income (SSI), Temporary Assistance for Needy Families (TANF) may be eligible automatically. If your income meets the above standards (150% of the poverty level) you will be considered eligible for LIHEAP. However, each state makes its own income eligibility guidelines and may accept individuals who make more. For example, Vermont has set their income guidelines at 185% of the poverty level. Make sure and check your state's income guidelines before applying.
In addition to income eligibility, if you can answer "yes" to any of the following questions, you may be eligible for LIHEAP:
Have you received a disconnect notice from your utility company?

Do you need help paying your utility bill?

Will home energy efficiency upgrades help lower your monthly utility bill?
If you've answered "yes", you may very well be a candidate.