The Most Popular Loans for Americans
Deciding which type of loan (good or bad credit) works best for you and your family can be a confusing and tedious process. Especially if you don't fully understand the differences between the types of loans available. It's important to understand the prerequisites and common terms (length). It's also helpful to get an understanding of the application process, the pros and cons, as well as the important things to look for and be aware of before signing on the dotted line. Take your time and choose the right loan for you and your family. Below are a list of short term loans, housing options, payday loans, car loans, and education loans. Let's get started!
Short Term | Popular Loans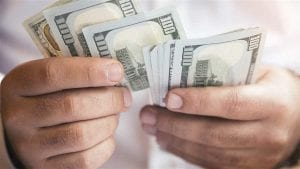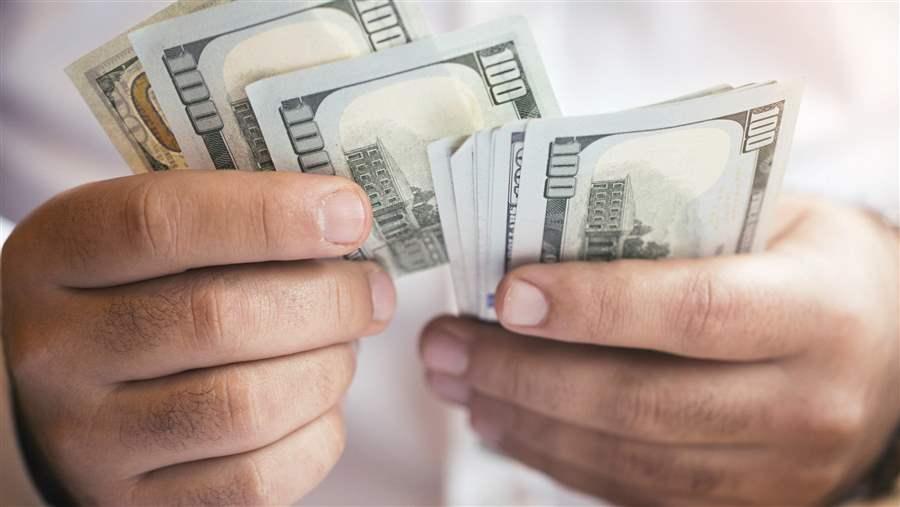 Short term loans can be a great option if you're in need of cash on a short term basis. Typically, a short term loan should be used to acquire funds that you'll need for a period of about 4 to 6 weeks, though some short term loans have longer maturing periods.
Find Short Term Lenders. No Credit or Bad Credit Accepted!
Although requirements vary between lenders, there are some general and basic prerequisites. You have to be at least 18 years of age and also have a reliable source of income from a job or other source, such as disability or retirement. Many short term loans also require that you have an active checking account, in order to process transactions.
Short term loans usually have a simple application process, and come in handy if you find that you really need money right away. The downside is payments on short term loans are sometimes higher than other kinds of loans, due to an abnormally high interest rate. Payments are also typically deducted from your bank account automatically (not all), and the amount of money you can borrow is usually 500 to 1500 dollars.
Today, it's easier than ever to apply and obtain short term loans. They are now and ever more frequently available from reputable institutions online. When applying online for a short term loan, you'll typically need to fill out a short application and provide your bank account number. You will also have to agree to a set payment plan. The application process is relatively straightforward, and more often than not, you'll have an answer within a few minutes of applying.
Before you sign the loan contract, you need to pay special attention to the interest rate listed, and calculate the amount of interest you will be paying. The average rate of interest for a short term loan is 6 percent, so you want to ensure that you are not paying much more than that, even if you have bad credit.
Once you've made sure the interest rate is fair, take a good look at the payment schedule and ensure that you are able to make the payments on the loan comfortably. An easy solution for scheduling is lining up your payments with your employment payday.
Payday | Popular Loans
A payday loan is usually a small amount of money lent to the borrower at a very high interest rate, typically with the promise that the loan will be repaid on the following payday. Applying for a payday loan is very simple and usually only requires that you are over the age of 18, can provide proof of income (usually with a pay stub) and have proof of an active checking account.
It's important to note that almost all payday loans require that the entire amount loaned be paid back the following payday. For this reason, it's a good idea to plan ahead before you decide on applying for one. You also need to consider the interest rate tied to the loan you're applying for. Payday loans have some of the highest interest rates of all, and depending on the lender, you could end up paying 15-30 percent interest on a small loan. Here are some great payday loan companies!
Payday loans are usually between 100 and 500 dollars, and are extremely helpful if you find yourself suddenly short on cash and in great need. Payday loans can be a lifesaver, but they should not be relied upon as a means of regular income.
Housing | Popular Loans
A housing loan (try an FHA Loan) is much like a car loan, in that it is a long term loan that's based off of your credit score. The lender will check your total monthly income against the required loan payments, and you'll have to be able to provide proof of some form of regular income. The lender will also want to know about all of your debt, and compare it to the total amount of income you generate.
Have you thought about renting to own? Check listings here!
Know that in order to qualify for a home loan, your credit will be checked thoroughly, and must be in good standing. This means that ideally, no bankruptcy, no unpaid or overdue loans and no repossessions should appear on your credit report.
The average interest rate for a home loan is typically about 4 percent. Before you sign the loan deal, you need to look closely at the total cost of borrowing, the interest rate, loan term, and prepayment penalty. If you're uncomfortable with any of these points, try to negotiate with your bank for better options. Most banks are willing to help you find solutions, especially if you have a good credit score.
A FHA home loan allows you to buy a home instead of renting, meaning you and your family can put down roots. One of the great things about home loans is that because they're so popular, you're likely to have a lot of different options. Additionally, because the house itself is collateral, you don't have to pay a huge amount down. However, the quality of your home loan is very much tied to your credit score. As long as you go in understanding your options, the terms of your loan, and budget carefully, you'll be able to secure the home of your dreams.
Car | Popular Loans
Car loans are a very specific type of loan, and are used to facilitate the purchase of a car. The car itself is often used as collateral to secure the loan. Fast and Easy Car Loan. 98% Approval Rate!
Car loans usually require that you make a physical appearance at a bank or other lender, and you'll need proof of income, proof of an active bank account, as well as proof of your identity. You'll need to complete forms providing the bank additional information, and you're likely to be asked about the sum total of the rest of your monthly bills to ensure that you can afford the loan. If you have bad credit, or no credit, don't despair, you can still get a car loan!
The primary benefit of getting a car loan is that even if you don't have the money required to purchase a car outright, you can still buy one, making monthly payments to the lender instead. One important point to note about getting a car loan is that the interest rate will almost always depend entirely on your credit score.
As with all loans, pay special attention to the interest rate attached to your loan, as well as the amount listed on the last payment date. Sometimes, the last payment on a car loan will be considerably higher than the monthly payments, which could lead to confusion and the repossession of the vehicle.
Education | Popular Loans
An education loan is a loan used to pay for school and education-related expenses. They don't require any form of collateral, but the application process can be time consuming.
Lowest Rate Student Loans. Click Here!
In order to get an education loan, you will need to provide a number of relevant documents, including proof of residency, proof of income, proof of identification, and a bank statement. You will also need an admission letter from your school, documents detailing your fees, mark sheets such as grades, and a breakdown of the courses you're pursuing.
It's important to note that most education loans will not cover the full cost of your tuition and fees, and that you'll need to reapply for the loan each year. The great thing about education loans is that you can use them to invest in yourself. The career you end up pursuing thanks to your education can help pay for the loan itself.
Education loans are also fixed rate loans, and these rates are usually lower than other types of loans. In addition, because it's long term, the loan doesn't need to be repaid until well after you graduate.