Readership Programs for Children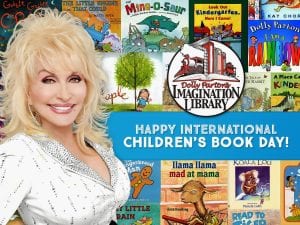 The summer break may not always be beneficial to children. Studies show that children lose an average of one month of learning during the time off between school years. One way to counter this is to engross them in activities that stimulate their intellectual endeavors. Reading books helps children to develop a passion for literature while engaging them in continued learning. Reading programs have popped up all the country in the last few decades, especially in the summer. Children who participate in literacy programs are more likely to read more later in life and find greater comprehension in other areas, including mathematics. Here are a few programs that may help your children to develop a passion for literature.
Read Across America
The National Education Agency (NEA) works to promote reading across the country. They hand out resources to teachers and participating groups. In addition to book recommendations and reading plans, they pass out Dr. Seuss hats, t-shirts, tote bags, highlighters, and other merchandise. They also work with schools to develop guest reading events. In the past, celebrities such Shaquille O'Neill, Garth Brooks, Serena Williams, and Morgan Freeman have read to children in elementary schools as part of the program. They give grants to smaller reading programs and have even begun a program for the children of deployed service members. For more information, visit their website. Read Across America has become one of the most successful programs in the country for getting children to read.
Dolly Parton's Imagination Library
When considering reading initiatives, Dolly Parton does not normally come to mind. She may be a country music legend with her own theme park, but her literacy endeavors are much less known. In 1995, she began a program to provide lower income East Tennessee families with one book each month to stir their children's passion for literature. Today, the program has expanded across the United States and into the UK and Canada. Any community that is willing to partner with the program locally will qualify for families to receive one book a month free of charge. There are currently 1600 communities involved in the program. Visit Dolly Parton's Imagination Library to see if your community is participating. If not, it would be a great program to bring into your area. Children receiving these books have been shown to demonstrate a greater degree of literacy than others around them.
Scholastic Summer Reading Challenge
Scholastic has long been a mainstay in literacy development for children. The Scholastic Bus and Book Fairs have long created connection between kids and literature. During the summer, they challenge children to read for as many minutes as they can. Parents, teachers, and libraries can participate by logging and keeping track of how much the children read. The children are registered to win free books if they complete a certain number of minutes. This program caters to the competitive nature of children and creates a fun environment that encourages literacy. Find out more on the Scholastic website.
Barnes & Noble Summer Reading for Kids
Beginning each May, Barnes & Noble offers kids a free book after each eighth one that they read and log in. The free book comes from a group that has been specifically selected for children in grades 1-6. This program helps parents to not only build literacy in their children, but a sense of accomplishment at the completion of a reading goal.
Reading Is Fundamental (RIF)
RIF is the oldest and largest literacy program for children in the United States. Originally a government-sponsored program, RIF offers a few programs to improve literacy. The Read For Success program offers educators access to high-quality educational resources, including books, professional development, tote bags with eight books for each kid, and on-line access to teaching resources. Their Books for Ownership, formerly known as the National Book Program, creates events for children to pick out books that they would like to read. For more information, visit Reading Is Fundamental.
Literacy in children is a growing epidemic. It is important for children to read and be read to at younger ages if they are to find success in life. These are only a few readership programs designed for children. Find out what works for you and your children. Developing a love for reading in a child is one of the most important things a parent can do for their child.