Reasons Your Credit Score is Important
In today's modern era a credit score affects many things including your ability to lease a car, rent a house make large purchases and even become a customer of certain companies. Utility companies such as electric, phone, satellite and even cable will often times check a customer's credit rating. Low credit scores may mean higher deposits before a company will provide service. Many employers check out potential hires credit score to determine whether or not they are a responsible individual. A credit score is not something to be taken lightly.
What is a credit score? How do I find my credit score? What things effect my credit score? If my credit score is low, how do I improve it? These are all important questions and having the answers could mean the difference in renting your next home, leasing your next car or getting a loan for large purchase or in emergency situations. In 2018, your credit score IS your financial identity. It's how you're viewed by companies, employers and banks. Let's make sure you're wearing your best outfit!
What Is A Credit Score?
A credit score is a three digit number that tells lending companies how well you've paid your bills. Lending companies use this to determine your credit worthiness. Your credit score can affect the interest rate you may get on a loan as well as whether or not you are approved.
The most common credit score rating is FICO. FICO scores range from 300 to 850. Those with a score of 740 or higher are typically entitled to the best interest rates. Companies will make certain assumptions based on credit scores. When reviewing a credit score a company can decide whether or not they are going to finance your loan, give you a lower interest rate, or even give you a good deal on your auto or home insurance.
Receive A Free Credit Score Now!
Assumptions are generally made on the following scores:
Excellent Credit: 781 – 850
Good Credit: 661 – 780
Fair Credit: 601 – 660
Poor Credit: 501 – 600
Bad Credit: below 500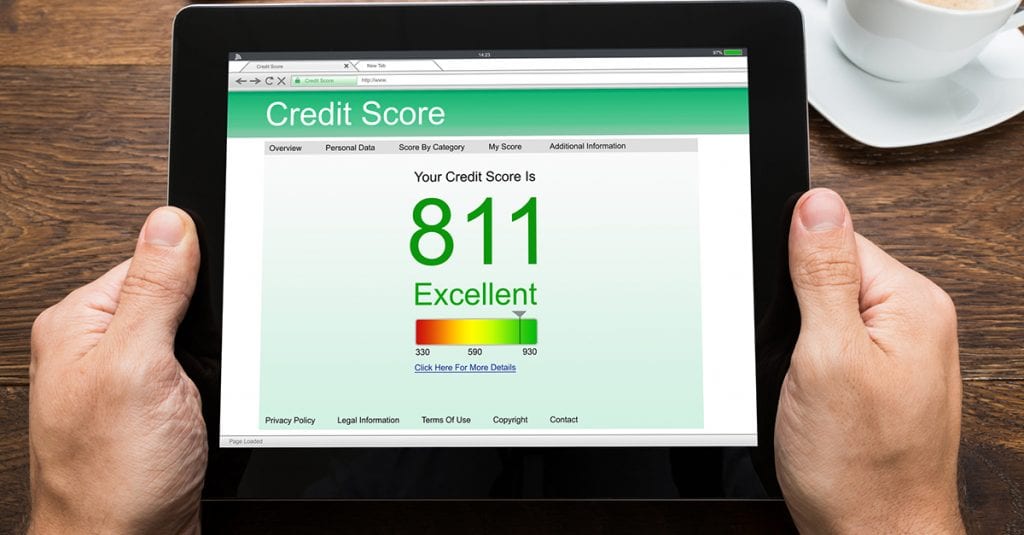 There are certain factors that go into determining your credit score. Things like how often you paid your bills and whether or not you ever been late on a payment. What is the balance on your revolving credit cards? Lenders typically look at whether or not you have a high balance on your credit cards versus how much you have available. This means maxed out credit cards, are NOT a good thing. Utility companies also report to the credit bureaus so keep this in mind.
How Important Is A Good Credit Score?
Yes! A good credit score is considered 720 or higher although some lenders may have different standards. A good credit score will provide you with an excellent interest rate. It can ensure your ability to get a loan. A good credit score can even have an effect on what you pay for car and home insurance.
Borrowers with higher credit scores are normally given better mortgage and refinancing rates. Why is this? Because lenders believe those with high credit scores are an ideal customer. Having high credit score show the bank that you are a responsible borrower. It also gives you negotiating power when it comes to things like closing costs and other fees. Having a high credit score means banks are more likely to compete for your business because it is in their best interest to offer you the best possible deal.
Another reason your credit score is important is because it is a HUGE part of your financial identity. Credit score affects many things including your ability to lease a car, rent a house, make large purchases and even become a customer of certain companies. A credit score is not something to be taken lightly.
You Can Improve Your Credit Score
Maybe your credit score is not so great. That is okay! You can improve a bad credit score.
Obtain Your Free Credit Score Now!
Make the decision now to begin paying your bills on time each and every month. There are several budgeting tools online to begin telling your money where it should go. Budgets are easy to make and can give you an idea of where your money goes each and every month. Knowing where your money goes is the first stop in paying your bills on time. And paying your bills is the number one tool in repairing a bad credit score.
Monitor your credit report
The federal government allows you to obtain a free copy of your credit report once a year from each of the major credit bureaus. The three major credit companies are Experian, Transunion and Equifax. You can do this by visiting Annual Credit Report every three months. Pick one company each quarter, and you will be able to keep a good eye on your credit report Monitoring your credit report will let you know if there any discrepancies that may not be accurate. It also tells you whether or not there are negative items on your credit report that affect your credit score.
Many companies allow you to view your Free Credit Score and Report when you subscribe for their suite of credit protection products. Through this method or by signing up directly with Experian, TransUnion or Equifax, you can shortcut the waiting process and get visibility to your FICO score and report immediately. Also, more and more, credit card companies and banks are allowing their clients to view their credit score through their monthly statement.
What About Credit Repair?
If monitoring your report, and getting your credit back on track seems overwhelming, consider using a company like Credit Repair Inc. They offer easy and helpful tools that can help fix bad credit. Members of Credit Repair Inc. typically added 40 points to their credit report in as little as four months. How? Their customized tools allow you to repair your past. Their 24/7 credit monitoring system allows you to monitor your present. With a company like Credit Repair Inc. you are able to build your future. This allows you have order in your financial life and maintain a healthy score, while accomplishing your credit goals.
So are you ready to take the next step in obtaining a fantastic credit score? The future is in your hands there's no time like the present to raise your credit score and gets on the right path financially. You now know why a good credit score is important. The only thing standing in your way is action. Make a plan now to secure your financial future and one day have the ability to own your dream home, and be in charge of your financial identity. You can make that happen!
Manage Your Credit Score for Free!