Social Security Benefits & Retirement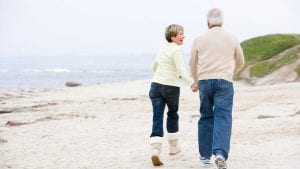 Though all Americans look forward to the day when they can kick back in a lawn chair and spend time working in their flower gardens, retirement comes with many burdens. A fixed income or access to a 401(k) may not be enough to supplement the lifestyle many seniors are used to. Fortunately, there are benefits for seniors to access in retirement. If you are retired and between the ages of 62 and 70, you may be eligible to begin drawing retirement benefits from Social Security.
How long must someone work to become eligible?
To become eligible for Social Security benefits, an individual must work for at least 10 years and earn 40 credits if they were born after 1929. Those born before 1929 need fewer years of work to qualify. Not every type of work qualifies for credit. See below to find examples of exemptions.
What are credits?
In order to qualify for Social Security, an individual must earn at least 40 credits during their working career, provided they were born after 1929. If they were born before 1929, they need fewer credits. The qualifications for credits change from year to year to account for the overall increase in yearly earnings. In 2017, employees earned one credit for every $1300 worth of earnings. An individual may earn up to four credits per year.
There are special rules for other careers. Self-employed Americans follow the rules for credits, but those with net earnings below $400 a year may have special rules. Military service may qualify for additional credits. Domestic work, farm work, and church employees may also have different rules. Please visit the Social Security website at the link below to find out more.
https://www.ssa.gov/planners/retire/creditsa.html
What types of work do not qualify for benefits?
Not all employees are covered under Social Security. This includes most Federal employees hired before 1984, railroad employees with more than 10 years of service, employees of some state agencies that have decided not to participate in Social Security, and children under 21 who worked on household chores for a parent.
When do employees become eligible for benefits?
The age to begin receiving benefits depends on the person's birth year. This age may vary between 62 and 70. The benefits are calculated by lifetime earnings. The more that an employee earns over their lifetime, the more they will receive in retirement benefits through Social Security. This means that the longer an individual waits before drawing benefits, the more they will receive. Employees are eligible until age 70.
Retirement may last longer than people think. The average lifespan of an American citizen has increased greatly with the advent of new medical technologies and advancements. Waiting to draw benefits will help to ensure that the benefits better protect against outliving savings and any sudden needs that may arise.
How long do the benefits last?
Social Security benefits last for the remainder of an individual's life. This makes it important to ensure that the benefits supplement any savings that may be relied on through retirement.
How to Apply
The Social Security Administration website provides a planner in order to determine the best time to retire and begin drawing benefits. It will help calculate credits, eligibility, and retirement in addition to factoring in longevity. The link for the planner may be found at the following link:
https://www.ssa.gov/planners/retire/
The actual application for retirement benefits may also be found on the Social Security Administration website. Before you apply, ensure that you know your date and county of birth, names of current spouse and prior spouses for marriages that lasted over ten years, dates and branch of military service, employment information for the previous two years, and bank account number and routing number. Documentation must be provided in the way of birth certificates, social security cards, and permanent resident cards. The website to apply may be found here:
https://secure.ssa.gov/iClaim/rib
Remember that it will take at least four months to process the applications for benefits. You may begin applying at 61 years and 9 months of age to ensure you receive your benefits on time. Retirement does not have to be frightening, so make sure you begin planning now. Social Security also provides disability and Medicare. Plan your retirement and check out the Social Security planner on their site.