Finding Your Unclaimed Cash
It is estimated that over 32 Billion Dollars in Unclaimed Cash is held by Federal and State Governments. Roughly 1 out of every 10 Americans has unclaimed property and the majority will never claim it or know it even exists. Just imagine, there could be cold, hard cash out there right now that rightfully belongs to you. Wouldn't you prefer it to be in your pocket than with a previous creditor, employer or the government?

Claim Your Cash by Family Relief Services is committed to assisting individuals in claiming their missing property and funds by providing the best guides, news and resources to aid in this effort. In the section below, you will find guides that will lead you step by step through the process. With careful review, you can quickly become an expert in the techniques necessary to claim your cash!
What Exactly Is Unclaimed Cash & Property?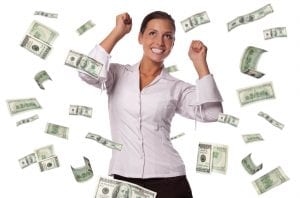 If the government owes you money and you don't collect it, then it's unclaimed. Simple as that. This can also happen with banks, credit unions, pensions, and other sources. If the property has no documented contact, activity or transaction involving the original owners for a year or longer it becomes unclaimed and is turned over to the state.
Have you ever left a job abruptly and never received your last check? Moved out of town before collecting deposits for utility / cable companies or housing? You, your relatives and friends could have missing money at this very moment resting within your state's treasury. And there's a treasure hunt going on right now of people attempting to find their share. But where is the treasure map that can lead you to finding it? With careful review of our guides below, you'll be on your way!
Guides to Claim Your Cash
The Complete Unclaimed Cash Guide – Find Your Cash Now! Learn Everything You Need to Know About How to Find Your Unclaimed Cash, Tips and Advice You Can't Find Anywhere Else
How To Collect Your Unclaimed Cash Guide – You Found Your Cash…Now What? Step By Step Instructions For Claiming Your Found Money and Property