A VA Home Loan Can Help You Get Affordable Housing
Ever since the housing market collapse, lenders have tightened the requirements to qualify for loans. If you don't have the required credit score or enough for a 20 percent down payment, it will be difficult to secure qualification for a conventional loan. However, if you meet minimum active service requirements, you can save money by using veteran benefits to get a low VA home loan.
Compare Rates and Save! 100%Free with No Credit Check!!
For more information on the most popular types of loans please visit our page "Most Popular Loans for Americans".
If you are not ready to purchase a new home, check into the latest affordable rent-to-own options in your area.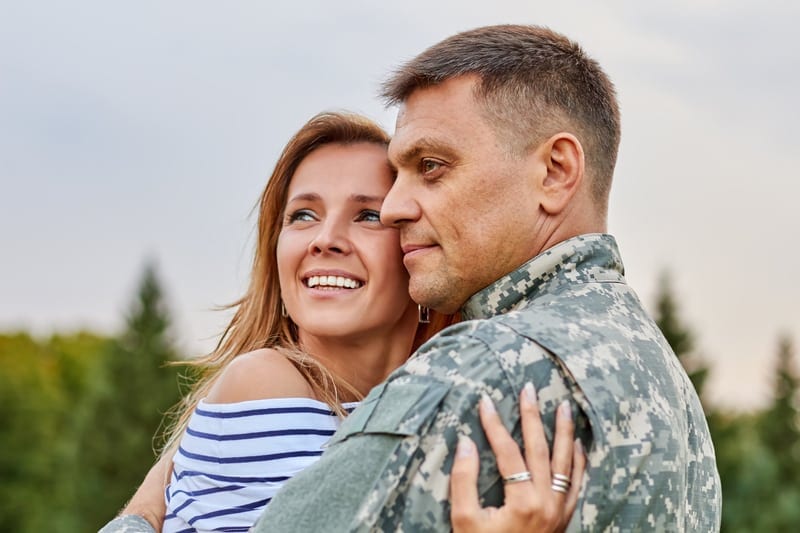 What Does It Take to Qualify?
A VA Home loan is available to veterans who meet at least one of the following requirements:
You have served 90 consecutive days of active service during wartime,

You have served 181 consecutive days of active service during peacetime,

You have served more than six years in the National Guard or Reserves

You are the spouse of a service member who died in the line of duty or as a result of a service-related disability
For more on qualifing please visit "Who Qualifies for VA Home Loans"
How Does a VA Home Loan Save Money?
A conventional loan will require a 20 percent down payment, which many people will be unable to afford. However, unlike almost any other loan available, VA loans don't require any down payment at all. Even FHA loans, which require a 3.5 percent down payment, also require private mortgage insurance. VA loans are backed by the government, so private mortgage insurance is not necessary.
How Else Does a VA Home Loan Help?
Most lenders determine your eligibility and interest rate based on their determination of your risk of defaulting on the loan. Since the government guarantees a VA loan, lenders can be confident in their investment. As a result, you will qualify for a loan more easily and often be able to receive a more competitive interest rate. In addition, there are no prepayment penalties as there are with most other types of loans.
Homes purchased with a VA loan must pass a strict appraisal process. This will limit the homes available to purchase, but it will protect you from costly repairs in the long run. The appraisal will make sure that the home is safe, structurally sound, and sanitary.
Many veterans have found that VA loans represent the best way to save money when buying a home. By saving on a down payment, private mortgage insurance and getting a lower interest rate, you can save thousands of dollars over a conventional or FHA loan.
To learn more about VA loans and other housing programs available through the government, click here!
Resources:
US Department of Veterans Affairs